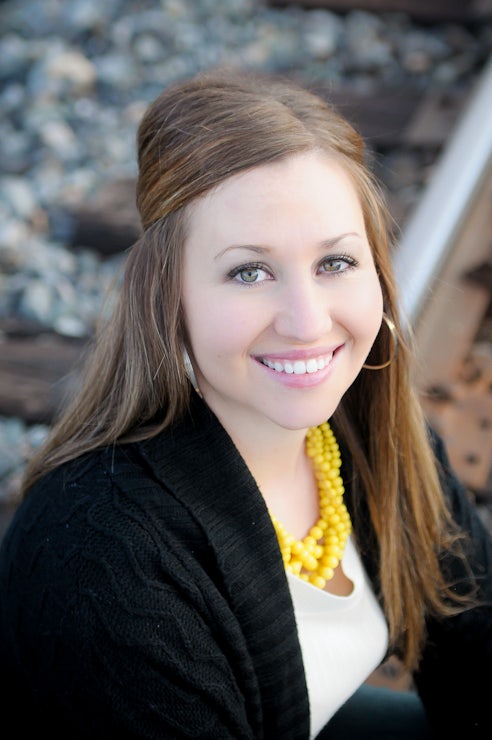 Hi, I'm Lindsay – a wife, mom, and photographer. Photography, for me, started as a hobby and quickly developed into a career.
If you're like me, you know all too well that the most beautiful moments are fleeting:
The amazing day you married your best friend
· The first time you felt your baby kick inside of you
· The first time holding that small infant in your arms
· The first smile, laugh, roll-over
· The first birthday, first day of school….
· And so much more!
You will never forget any of these things and how you felt at that exact moment, but sometimes it's hard to remember all of the details.
I know you're here for a reason – because you believe (as do I and so many others) that photography really matters and can add depth and meaning to life – not just today, but years down the road.
Someday, your children will be all grown up, and things that you told them of their younger days will soon become a blur.
When that time comes, you'll want photographs that captured the joy and love of those early years, which you can then share with your posterity.
You know that you're not going to get that from someone who just "takes your picture" or "has a nice camera". You want to capture – in all it's glory – the beauty of your loved ones right now, because everything will have changed by tomorrow.
Tomorrow will bring another milestone, but "today" will have become " yesterday", "last week", "last month", or even "last year".
One of the great things you can expect from me is to make you laugh, smile, and see the love you have for each other in your eyes.
Through my passion as a photographer, I see the "real" you through my lens, so that you can take those priceless moments and share them with the world.
A little Bit About Me
I am a small town gal, born and raised in central Utah on a ranch. I was married in 2006 to the love of my life and we now have 4 beautiful children. We've lived all different places and finally ended up back in Southern Utah where our family is. We look forward to the day that we can buy a ranch of our own.
Please take the time to send me an email, like our Facebook Page, check out the Galleries, and fill out this form so I can get to know you.
What I specialize in.....
High School Seniors

Your son or daughter has touched your life since the moment you first held them in your arms. They've made you smile, laugh, cry, lose your temper, made you proud and everything in between. This time is the only time where everything is all about them. This is a time to remember because, before you know it, they will be off to college and out on their own. You want to remember them for the child they were and the amazing adult you've raised them to be. Anyone can point their camera at them and take a picture but can they capture the person they really are and the person you know them to be? I want to give you the opportunity that you, nor your son or daughter, will forget because within just a few short months this time will be gone.
Just like your son or daughter, each session is unique and different which means the price shouldn't be one size fits all. Click Here to send me your info or call or text me at 775-741-2994 and get a personalized price for your session.
Weddings

The next step in life, once your son or daughter goes off to college, is marriage. This will be the day that they will forever remember as the happiest day of their life. For my husband and I, we were so high on cloud nine, wrapped up in each others' love, that we were hardly paying attention to what was going on around us. After receiving our wedding pictures back and looking through them we were amazed at how much we missed. We couldn't have been more grateful that we hired a professional photographer for our wedding. When all is said and done, all you have left after your special day are the portraits. I can't tell you how many people I've talked to, almost in tears some of them, that have said they wished they hadn't gone with a family member or friend who did their wedding for free. If they could do it all over again, they would hire a professional so that they can actually hang portraits on their walls of their special moments. I know I can capture those moments so you, as a parent or as a bride or groom, don't have to worry about whether you will remember this day as it really happened.
Families

The final step is building a family. Its amazing to see how many dynamics there are when it comes to families. I've met so many people who I fall in love with behind the camera. With having four children of my own, I can tell you first hand how hard it is to get a decent picture when you have little ones. There are many mothers who stress over getting everyone ready (myself included) and making sure everything is perfect. You want people to be in awe when they walk in your living room and see your family picture. Not come in and think, "Man, they really should have skipped this year." It's important for me to make it as fun and stress free for everyone involved when it comes to family pictures. If it's not, it will reflect in the pictures taken. You want your family portrait to be a time of making memories. Not just one-upping that mom from church who, "has the perfect family". I want to be your photographer for life. Not just someone who took your picture once.
Call me or text me to schedule your session today!
Lindsay Albrecht
775.741.2994
pricelessimagephotography@yahoo.com
PO Box 5
Minersville, UT 84752